We like to think that we run the best facial spa in Algonquin, but don't just take our word for it. Check out our latest media mentions below and book your appointment for facial treatments, waxing services, and more!
---
THE NORTHWEST HERALD
The owner of The Facial Bar, Jennifer Winkler, was featured in a story by the Northwest Herald, click the link to hear the whole story.
https://www.nwherald.com/2018/10/10/new-spa-offers-quick-luxurious-facials-in-a-comfortable-setting-for-those-on-the-go/a692jeg/
Jennifer Winkler's idea to open a spa came from an unlikely place.
Winkler spent much of her professional career working in the oncology and hospice industries as a technician, caring for people facing cancer or approaching the end of life.
She soon discovered that everyone wants to feel beautiful, no matter their health.
ALGONQUIN/ LAKE IN THE HILLS CHAMBER OF COMMERCE
The owners of The Facial Bar, Jennifer Winkler and esthetician Chelsea, were featured in the Chamber of commerce Facebook page.
DAILY HERALD
Thank you to the Daily Herald for the article. You can view it on their website, here is the direct link: https://www.dailyherald.com/business/20181124/facial-bar-opening-in-algonquin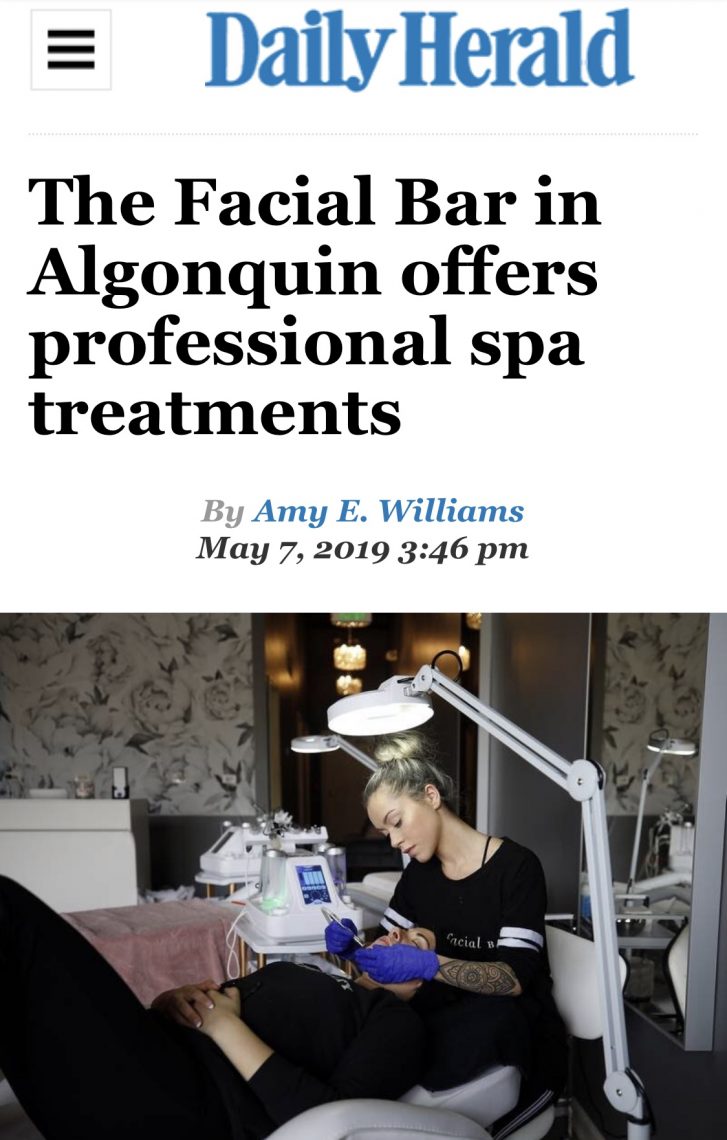 "Owner of The Facial Bar, Jennifer Winkler and daughters, Jordan and MaKenzie Winkler, celebrate the first anniversary of the spa being in business with clients, friends and family over the weekend. The Facial Bar is located at 2761 W. Algonquin Road and online at thefacialbar.org."